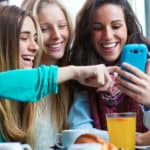 Catholic Catechism Trivia for Android
Play a Free Catholic Catechism Trivia Game
How Much Do You THINK YOU KNOW About The Catechism?
Test your knowledge of the Catechism in the areas of:
The Profession of Faith
The Celebration of the Christian Mystery
Lift in Christ
Christian Prayer
Perhaps you will be surprised at what you don't know. I have found that with out going through and RCIA class much of the Catechism isn't read or taught anymore. This is a a great way for you to learn the foundations of your faith.
In The Classroom
If you are a teach or homeschool parent, why not take a few minutes each day and get your kids working through this trivia game. I know that group play is always a lot more fun.
*** Free to play the whole game!!! ***
Work your way through seven levels of increasing difficulty!
Over 1000 questions to answer!
Start out as a pagan in the game, and work your way up to one of the highest offices in the Catholic Church!
This is a trivia game which tests your knowledge of the Catechism of the Catholic Church. The more you play this trivia game, the more you learn about the Catechism. There are sooooo many questions. And after getting a few wrong myself, not only does the game tell you that you are incorrect, but it also SHOWS YOU the actual Catechism text. That is pretty amazing.
Please don't hesitate to contact us for feedback, comments, or support by sending an email to opau.applications@gmail.com
Donate as an Option
Within the game, there is an option (top right heart) to make a donation to the developers. As a developer myself, I do like the option to be able to play and then donate. I hope that everyone that plays, does make a small donation to their cause.
Other Games
This developer also has Catholic Trivia (Android) and Catholic Bible Trivia (Android).
Moving from level to level, isn't as easy as you think. Sure, level one in the app is pretty easy, but there are tricky answers so read carefully.
One of the great things about this app, is if you get it wrong … It tells you and shows you what is correct. You actually get to see the section and read the section in the Catechism. This is great, this brings this app from a fun 'game' to a great learning tool for adults and kids.
You can also donate to the app developers. Which I love. Creating engaging and challenging content for apps isn't easy, and I would love to see all developers paid fairly for their time investment.