Catholic Mass Times Church Directory
Free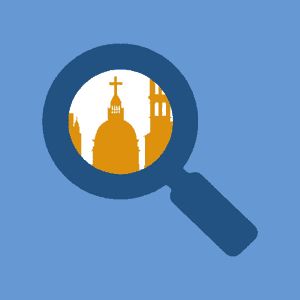 The Catholic Directory – Helping people find Mass, Churches, Local Supporting Businesses!
The Catholic Directory App will help you quickly find the nearest churches, Mass Times, websites, maps, directions, bulletins, and nearby businesses who support the church. The church finder App is FREE of charge and a complete redesign based on user feedback.
The user can search for churches using their mobile device GPS, or browse by city, or using the smart search. Church detail pages allow you to view Mass schedules, get maps, directions, view weekly bulletins, link to the church website, or quickly find phone and contact information. Powered by TheCatholicDirectory.com database.
– Complete Redesign
– Improved Bookmark Churches Tool
– Catholic Business Finder based on GPS or Church Location
– Map View and Radius Search Tool
– Refine List Filters for Church Type, Mass Type, and Language
– Improved Daily Readings and Saint of the Day
– Weekly Mass Videos by Heart of the Nation
– In-App Upgrade to Remove Banners
– GPS Radius Search for Churches from your Current Location
– Find Mass, Confession, Adoration Times
– View Maps and get Directions
– Search by Church, City, State, Zip
– Quick Call Phone Number
– Links to Church Websites
– View Weekly Bulletins
– Find and Bookmark Local Supporting Businesses
– Update Mass Times
– Saint of the Day
– Daily Readings & Gospel
– Weekly Mass Videos
This app is designed for the phone, but will work on a tablet.