Hallow: Prayer and Meditation
Update for May 2020
Hallow has invested significantly into their app, and they have been able to grow into one of the most successful faith apps in the app stores. In their latest updates they have put into place new brand designs and illustrations.
Your new home screen is personalized to you. This is awesome, it takes the app from just an app filled with resources, to an app that caters to your faith, your prayer and your journey.
There are also significant expansions of content under Challenges, Praylists and Dailies. You can find these in the Discover tab. There is also a new content category: Guest Sessions. TED Talk / podcast style talks by faith and lay leaders on specific topics related to the prayer or the interior life.
Another new section is Sleep. Night Prayer from the Liturgy of the Hours + additional meditations focused on preparing for bed in the evening.
There is a new Community Tab featuring (1) community challenges that you can pray with the broader Hallow community and (2) Family & Friends group functionality that allows you to create prayer groups within which you can share intentions, prayers, and reflections. This is in addition to the updated Profile tab focusing on weekly prayer goals, progress, streaks, etc.
A year and a half since launch, Hallow has been used to pray over 1 million times in over 50 countries.
#1 Catholic app in the US App Store. 4.9 / 5.0 star rating.
Are you looking for a modern, clean and faith-filled app to help you in your prayer life. This app will help you take your faith further, and perhaps try a prayer method that you have never tried before.
Spanish
With the new guide, Francisco, you can pray in Spanish with the most popular sessions:
Our introduction to prayer novena
A daily Rosary (including all sets of mysteries)
The Calm praylist
Plus a special new prayer only available Spanish: a prayer to Our Lady of Guadalupe.
From Hallow:
"This is only the beginning and we'll be adding more content in Spanish in the near future. Check it out on the new Spanish tab, and we encourage you to share with friends and family!"
Hallow (iTunes, Google Play) offers guided prayer and meditation sessions to help users grow in their faith and find peace in God. This is like the many popular mindfulness apps out there, except it's built for Christians.
What if you could take the peace and calm that we can get from the mindfulness apps and bring in our faith, our relationship and our communication with God into it. When the CEO, and founder was searching for the answer, he had discovered a world filled with beautiful and ancient techniques that sit at exactly that intersection. He "built Hallow to in an effort to share these methods with the world in an accessible, modern, and simple way".
Hallow (iTunes, Google Play) offers guided prayer and meditation sessions to help us grow in our faith lives and find peace and stillness in God. Explore contemplative prayer and meditation sessions across:
Christian Meditation: finding peace in silence and imaginative prayer
Examen: reflecting on your day and discovering an awareness of God in the present moment
Lectio Divina: entering into a conversation with God through scripture
Spiritual Writing: journaling with God, listening to Him, and sharing with Him what's on your mind and heart
Taizé and Chant Meditation: meditative chant and singing with God
Rosary: meditating with Mary through the mysteries of the Rosary
Today's world is stressful, busy, hectic, and full of distractions. Society puts an insane amount of pressure on us and there seems to be a constantly increasing expectation to work harder, study more, respond faster, and perform better. At the same point in time, we're increasingly searching for meaning, fulfillment, purpose, and growth within our spiritual lives. We believe these two challenges can be addressed with the same solution. Namely, through deepening our relationship with God. By allowing Him into our day-to-day lives and stresses, we let Him share with us His peace, joy and fulfillment.
WHAT YOU GET
Hallow's intutitive, convenient and personalized experience begins with a 9-day introduction that guides you step-by-step through three different methods of prayer. After this, it's up to you to choose from our collection of over 200 sessions across three different sections:
Dailies: Daily prayers across methods including Christian Meditation, Lectio Divina, the Rosary, Spiritual Writing, and the Examen.
Praylists: Sessions across a variety of prayer methods, all centered on one particular theme e.g., joy, humility, making decisions, calm, letting go.
Challenges: Prayers usually focused on re-discovering the beauty within traditional prayers for example: the Our Father, Stations of the Cross, and Advent.
In addition to the above sections, Hallow offers a number of features to help users customize their prayer experience:
Journal for users to capture their thoughts after every prayer
Choice between male and female guides
Options for 3 different lengths for every prayer (typically 5, 10, or 15 minutes)
Ability to set prayer reminders
Option to include calming background music in any session
Ability to download sessions for offline listening
Users can access our Daily prayers (including the rosary) and the 9-day Intro Prayer Challenge for free.
To access the full suite of Praylists and Challenges, Hallow offers two auto-renewing subscription options:
$8.99 per month (This was $11.99 Canadian Dollars for me)  (iTunes, Google Play)
$59.99 per year (This was $77.99 Canadian Dollars for me)  (iTunes, Google Play)
This really was the only negative I could find in my review. The pricing was a little steep for the meditation. It does put this apps premiere content out of reach for some people. There is a trial subscription available, so you can try it out first.
The developers opted for a subscription model instead on internal purchases. Once my (or your) subscription expires I no longer have access to all of the content. There are pros and cons to this avenue, a subscription offers an all inclusive option which I like. However, when the subscription is gone, so are the mediations. I would love the ability to also purchase the mediation individually or as sets. This is my review, and my take on it, many of you have numerous subscriptions.
Additionally, Hallow offers a Lifetime subscription, which is paid for through a one-off upfront payment of $199.99 with unlimited access to Hallow forever.
These prices are for United States customers. The pricing will be reflected in your countries currency, within your iTunes account.
Your Hallow subscription will renew automatically unless auto-renew is turned off at least 24 hours before the end of the current period. You can go to you iTunes account settings to manage your subscription and turn off auto-renew. Your iTunes account will be charged when the purchase is confirmed.
Hallow is a mobile subscription app. Their goal is to help you grow in your spiritual life by guiding you through different forms of prayer and Christian meditation. Sign up is quick and easy. And you can many meditations, prayers, guides will be at your fingertips.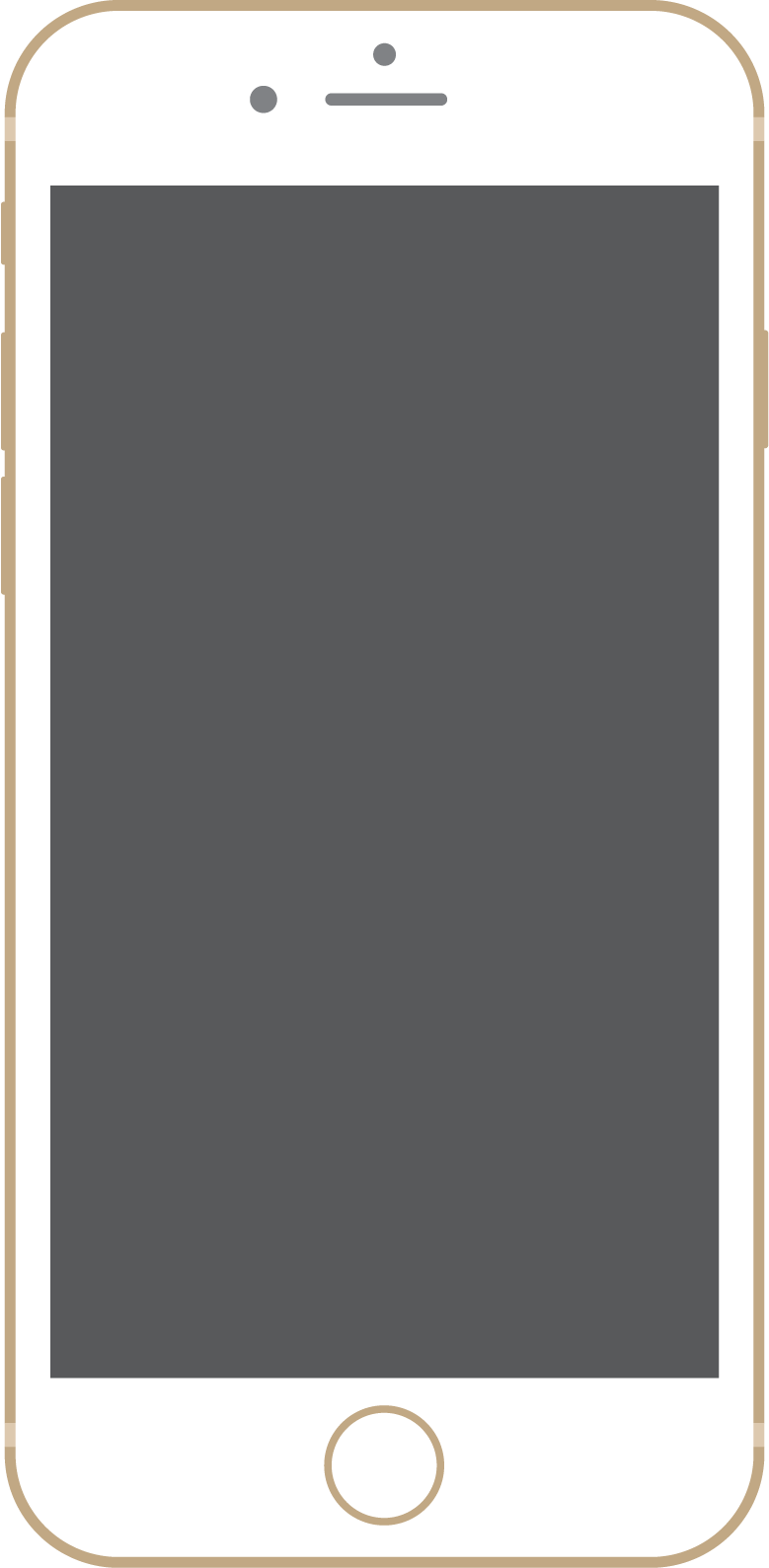 The Discover tab will take you through all kinds of deep prayer options. You can go from the basic mediations on the Our Father to "Long Have I Loved You", a meditation on St. Augustine's life and an except from his Confessions. In each of these you can set the length of time: 5, 10, 15 minutes. You can favourite the ones you want to come back to.
Have fun, and learn from the new dailies section of the app. This will bring you TED talk like conversations to listen in on. Again, you can select the length of time that you want to listen for: 5, 10, 15, 20, 30 minutes for many of the options.
There is also a Sleep section that will help you fall asleep while listening to scripture, or meditation or an examen.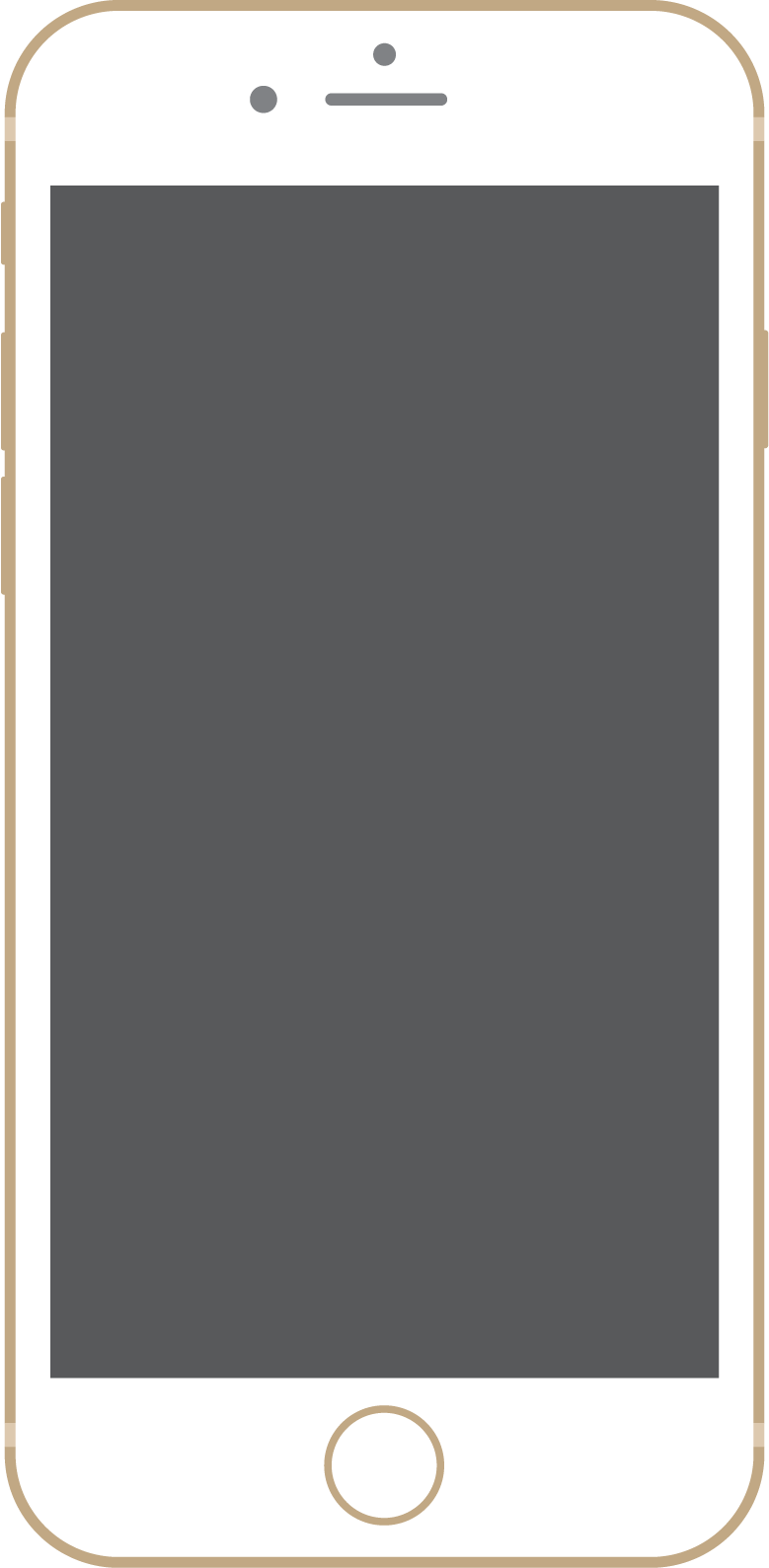 If you need that connection with others, the community tab is where you will find it. There are prayers for healing and the Rosary Challenge. This section is updated often, and you will be able to connect with friends and family through the app to pray together.
How to Cancel a Subscription in iOS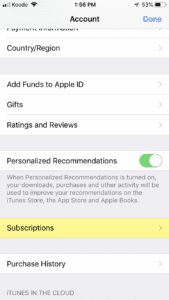 Turning off auto-renewing subscriptions on an iOS device
Go to Settings > iTunes & App Store.
Tap your Apple ID at the top of the screen.
Tap View Apple ID. You might need to sign in or use Touch ID.
Tap Subscriptions.
Tap the subscription that you want to manage.
If you don't see a subscription but are still being charged, make sure that you're signed in with the correct Apple ID. If so, you might have subscribed directly with the provider and not through iTunes. In this case, contact the content publisher or app developer directly to cancel your subscription.
Use the options to manage your subscription. You can choose a different subscription offering, or tap Cancel Subscription to cancel your subscription. If you cancel, your subscription will stop at the end of the current billing cycle.
IMPORTANT:  Uninstalling the app will not automatically stop your subscription — you must actively cancel the subscription using the process described here.  If you uninstall the app but don't cancel your subscription first, you will still be charged.  And you can always unsubscribe or change the subscription plan anytime before the current subscription period expires.)