iMissal Catholic (Mass Reading, Calendar, Lectionary)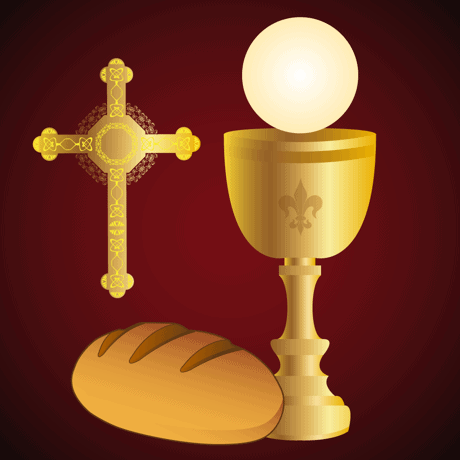 iMissal is a great reference application. It was especially helpful for me during the integration of the new translation.
I really like iMissal's calendar & readings section – primarily because as a music minister, I am often looking for the Gospel Acclamation verse and, to my knowledge, iMissal is the only app I currently have which offers this information.
Also, the fact that wifi is NOT needed to get the calendar and daily readings is a HUGE plus!
Why I Love iMissal
iMissal is a solid application that doesn't come with many flaws at all. In fact, I'd say that the only reason I don't LOVE it, is because I haven't given it much of an opportunity to impress me. I primarily use it for readings and the missal when I am serving as a music minister and need certain information; other than that, I haven't gotten into it's other features like, daily reflections, prayers, and Catholic news.
iMissal is a great app that is certainly a "must-have" for Catholics on their smartphones. The developers have done a phenomenal job and continue to improve it – which is an important part of a killer app! While it does cost $4.99 – it is easily worth it if you are looking for a reliable and robust app for general missal purposes.
With Over 4,000 5-Star Reviews, We Hope That You Will Agree That iMissal Is The #1 Catholic App
iMissal has been granted an official Imprimatur from the Catholic Church and is approved for use! You will not find a better Roman Missal app available. In addition, iMissal is the only Catholic app of its kind that does not require WIFI/Cellular to access Mass Readings & Missal content!
You get access to Mass Readings for any day of the year. Considering what a printed Missal cost, iMissal is worth well more than charged and includes more than your standard printed Missal.
Visit http://www.imissal.com for complete details.
See what others are saying about iMissal:
"This is the best Catholic App I have downloaded so far…" – Scrello
"Worth every penny! I am a very active Catholic, and this application is absolutely wonderful." – Spartagon
"This is one cool app if your a geeky Catholic like myself." – tupelogeek.com
"Worth more than charged…" – Lisurbi
iMissal is Catholic Reference Application for your iPhone, iPad or iPod touch. Here is what is included in iMissal:
1) A Complete Missal: Liturgical Calendar: Full calendar displaying all of the liturgical seasons. The calendar is color coded based on liturgical season and shows Holy Days of Obligation, Solemnities, Major Feasts, Saints, etc.
Calendar is currently available for years 1990 – 2050. Mass Readings: All the Mass Readings for every liturgical cycle (A,B,C,I,II) are included!
This includes First Reading, Psalm, Second Reading, Alleluia, and Gospel for all Sunday and Weekday Masses. Reading text is always available for every day, no WIFI connection necessary. Uses translations officially approved for Mass in the U.S. Great resource for Lectors and RCIA.
** The liturgical texts provided in iMissal are used with the permission of the Confraternity of Christian Doctrine and the International Committee on English in the Liturgy. They are the official texts approved for use in the dioceses of the United States by the U.S. Conference of Catholic Bishops. Beware of other applications which use other translations and cost much more. Audio of the Mass Readings. Audio is only available for more recent dates (sliding window of aprx. 30 days).
* WIFI connection recommended for optimal playback of audio files. Order of Mass: Ever wish you could follow along in Mass and have all the prayers, responses, etc. available. Now you can. Great for RCIA candidates that are new to the faith. Version 3.0 includes many enhancements, now, fully complete! Mass Videos: Cantcha, Inc. has teamed up with CatholicTV.com and now provides videos of the Mass for you to watch.
* WIFI connection is required for optimal playback of videos. Videos are of high quality.
2) Our Daily Bread: Get a unique Bible verse for every day of the year displayed on 20 plus beautiful backgrounds. These verses have been hand selected from some of the most popular. Also included are some obscure verses you may have not seen before.
* Save your favorite verses for later reference.
* Search on any word across all verses to quickly find your favorites.
* If you miss a day you can easily go back to view previous verses.
* Mix it up by pushing the random button to get new verse each time.
* Email any verse (w/o background) to your friends and family with a push of a button.
3) Prayers: Over 100 of the most popular Catholic prayers are included. Save your favorites. Email your favorite prayers to your friends.
4) Catholic News Feed: Stay up to date on import Catholic News and events. Updated frequently. Thousands of pages of scripture. Buying the equivalent text in your book store can cost a lot more than the price of this application. We have a lot of additional content planned for iMissal – stay tuned and God Bless.
Comments