CatholicApps.com has exposure to a LOT of Catholic apps over the course of the last number of years. We have been doing this for 13 years! WOW. The Apple iTunes store launched in January 9, 2001, and the only thing that had apps was the iPod Touch. On January 9, 2007, Steve Jobs announced the first iPhone at the Macworld convention. That brought about a lot of change. Google Play store launched on October 22, 2008. Up to that point it was much of the 'wild west' for Android users.
Fast forward to 2019, and there are amazing Catholic Apps, that do more than just display text, and content. Our number one app this year is an enticing video streaming service, and all of of the apps that we have picked, both free and paid, offer amazing content that help your faith, encourage your prayer, and help you to remain faithful to the church. Pricing and details are current as of July, 2019, and we do our best to maintain up to date information, but sometimes things change or disappear from the app store.
I have also added in a bonus movie!!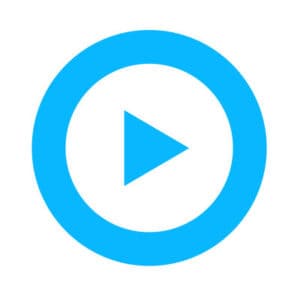 Formed (Free 7 day trial, Subscription 9.99/month)
What is FORMED?
FORMED On Demand is a subscription service offering access to thousands of studies, films, audios, and ebooks. Discover great digital media from over 40 of the best Catholic content producers including the Augustine Institute, Ignatius Press, the USCCB, Catholic Answers, EWTN, St. Paul Center, Marian Press, Sophia Press, Knights of Columbus, FOCUS, and many more.
Through its online platform and free mobile apps for
iOS
and
Android
, FORMED has helped individuals and communities know, love, and share their Catholic faith.
You can watch formed.org content through a web browser on any computer, or you can watch on your device through your app. Thousands of parish (My local parish included) have subscribed to provide all of their staff and parishioners content to thrive in their faith.
There are literally thousands of options but have a look at this trailer for one series that they have:
Three Ways to Become a Subscriber
1. 
GET FREE TRIAL
: Individual access free for 7 days, then $9.99  / month.
2. 
SIGN UP A GROUP
: $1,850 / year or $179.99 / month. Free to all your members.
3. 
ENTER CODE
: Register free with a group access code that's been provided to you.
We picked this app because it has unbelievable content. And if you are looking to deepen your faith, your families faith, this is it. For $10.00 (similar to other streaming sources), you can help your self in an eternal way. We reviewed this app before, and you can find our
review here
.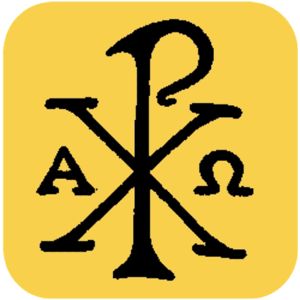 Laudate has been a strong performer in the app store, both on Android and on iOS. Is a fantastic single-source app for a variety of Catholic needs. This app truly shines with it's price-tag: free. There's no excuse not to download this gem, even if it's just for the prayer content. There is so much available for the faithful smart-phone user that I recommend it to everyone. And once you download it, you'll definitely find it to be an important tool in your Catholic app arsenal.
Available in English, Español, Português, Française, Deutsch, Nederlands, Slovenský, Italiano, Bahasa, Polski, Slovenski, Hrvatski, Việt, 简体, 繁體 and Românesc. Daily Mass Readings, Order of Mass, Liturgy of Hours, New American Bible, Latin Mass, Latin Liturgy of Hours, Rosary and Latin Rosary, Chaplet of Divine Mercy (on Rosary screen), Seven Sorrows Rosary, Chaplet of St. Michael, Holy Wounds Chaplet, St Jude Chaplet, Franciscan Crown Rosary, Stations of the Cross, Saint of the Day, Catechism of Catholic Church, Sacrament of Reconciliation (Confession), Daily Examination of Conscience, various prayers and prayers in Latin with English translation. Daily Prayer. Podcast for Rosary and Stations. Daily Meditations. Podcasts of Daily Readings with read-along text and meditations. Ability to bookmark prayers and create own categorized prayers. Export/Import for prayers. Edit prayers on your Mac or PC and Import into Laudate. Daily Bible Verse on Daily Readings screen. Douay-Rheims Bible for offline use. Second Vatican documents, Code of Canon Law and papal encyclical letters.
Daily Readings (Free)
Daily Readings is your every day mobile guide for the Catholic Mass readings. This app is BOTH Android and iOS It has been in the app store for a LONG time, and every year gets an annual update. The app contains the complete readings for the year 2019; presented daily in an easy to read text and easy to use UI. The VERY handy thing about this particular app is that the contents are completely accessible even if you are offline. For people who have limited data, or for kids who don't have a data plan, or mobile WiFi access when at school, this is great.
Its features include:
Full readings for the year 2019.
A calendar view for easier access and navigation.
A guide on the feast days and liturgical celebrations.
A guide on the books of the Bible and their abbreviations.
Completely accessible even if you are offline.
Notifications to remind you of today's readings.
Easy to use UI.
Completely free.
iBreviary (Free)
The iBreviary app is your portable breviary. You can use it to pray with the full texts of the Liturgy of the Hours in just five languages. Simply launch the application and you will stand before all the texts of the day. The texts of the Liturgy of the Hours, are formatted just as they appear in the printed version.  Android and iOS versions are available.
iBreviary TS Plus "Pro terra Sancta" wishes to contribute, through a partnership a partnership with the Custody of the Holy Land, to the development of friendship and prayer for all Christians living in the Holy Land.
Languages: Italian, English, French, Spanish, Portuguese, Romanian, Arabic, Latin
CONTENTS
Breviary: texts of the Liturgy of the Hours (also according to the Ambrosian Rite and the Vetus Ordo)
Missal: texts, prayers, formulae and rubrics necessary for the celebration of the Eucharist (also according to the Ambrosian Rite and the Vetus Ordo)
Readings: biblical texts assigned for the daily Eucharist
Prayers: the principal prayers of Catholicism.
Rites: all the rituals and texts for various Catholic celebrations (Sacraments, Eucharistic Adoration, Blessings, etc. )
FEATURES:
Celebrate with the texts of the day, whether for an optional memorial or obligatory memorial.
Complete management of saved days (selection and deletion)
Download an entire week instantly.
Adjust the background color intensity.
Increase or decrease the text size.
Other new features:
Common texts for the Liturgy of the Hours and the Missal.
Optional Memorials.
Compline of the preceding day.
Receive notifications, containing useful information regarding the iBreviary.
Auto-Download: each day upon waking, you will find the iBreviary ready for daily prayer.
Autoscroll (pray without scrolling on the screen using your finger )
Text-to-speech (listen to the text of the Breviary)
New Full Screen view (no navigation bar)
New visual styles (classic, old, simplified, nocturnal/night)
CatholicTV (Free)
This is a GREAT app, lots of FUN and faith-filled video content. iOS and Android. CatholicTV first launched locally in Boston in 1955, making it the oldest Catholic television network in the United States. You don't have to be in the US for this app to work, you can watch around the world. Live TV, as well as on Demand content makes this offering super!
Carry your Faith in your pocket! The CatholicTV app is a portable ambassador of what is truly good, holy, and honorable about the Catholic faith. Watch the daily Mass, pray the Holy Rosary, enjoy a wealth of CatholicTV programming, and keep updated on what's going on at America's Catholic Television Network®
There are a few shows that I have watched with my kids, that were really good. "Repent and Submit" is one of them. Having great, well done content is essential to have a good app.
National Catholic Register ($0.99)
With the National Catholic Register iPhone app, you can read the finest Catholic journalism with ease. Formatted for your device, the Register's content – a service of EWTN – is available in the palm of your hand. Don't miss out on the latest news, blogs, commentary and more, all from a faithful – and award-winning – Catholic perspective. You'll also get up-to-date news from the Vatican, and edifying features including the pro-life movement, business, literature, politics, entertainment, education and much more.
Features:
Catholic view of the news, faithful to the Magisterium, and free of the bias and spin of the secular media
Combination of catechetical content and in-depth features on Catholic spirituality that can only be found with the Register
Line-up of the many insightful and inspiring Catholic bloggers like Bishop Robert Barron, Jimmy Akin, and Fr. Dwight Longenecker
Easy access to Register Radio
The Song of Bernadette Movie
(Rent $4.99, Own 14.99)
Love this movie. This is not a documentary on the events that led up to the apparition in France, and the investigations, and the research on the validity of the apparitions, and the subsequent life and sainthood of Bernadette.
This film won many awards including a Golden Globe for Best Picture, Best Director, and Best Actress. It also won Academy Awards for Best Actress in Leading Rold, Best Cinematography, Black-and-White, Best Art Direction-Interior Decoration, Black-and-White, Best Music, Scoring of a Dramatic or Comedy Picture. WOW. If yo haven't watched this film, check it out.
The story of a peasant girl Bernadette Soubirous, a poverty-stricken, pure hearted adolescent, who saw a vision, of a "Beautiful Lady" near her home town of Lourdes in 1858. The wondrous news spreads rapidly throughout France, leaving in its wake a variety of consequences: adoration, suspicion and greed among the people of Lourdes skepticism from the town doctor (Lee J. Cobb) charges of insanity from the town prosecutor (Vincent Price) threats of physical punishment, then support and guidance from the Dean of Lourdes (Charles Bickford), who finally becomes convinced that the miracle has, indeed, taken place. Winner of four Academy Awards, including Best Actress and Best Score, this true story is both first-rate filmmaking and an inspiring tribute to faith, courage and the human spirit.
Catholic Daily Readings
This free simple app, does what it is called easily. If you are looking for a quick app for the Catholic Readings, this is it.
Catholic daily missal gospel passages following the daily and weekly gospel lectionary readings from the Roman Catholic Lectionary. The correct readings for the current day will be shown when you open the app.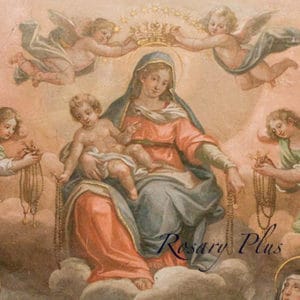 RosaryPlusRD (iPhone, $1.99)
This app is iOS only, and this one is just for the iPhone. If you want it for your iPad, grab the RosaryPlusHD. What list would be complete without a Rosary app. I wanted to include this particular one because it is beautiful. Here is a review that the developer has:
"…It's beautiful. There's something about praying a rosary that makes me long for beauty, especially when I'm staring at a glowing screen for my inspiration.
This app delivers. Not only is there artwork with each decade, but the whole layout is pleasing and lovely.."
– Sarah Reinhard, catholicmom.com
For $1.99, you can have your phone display all of the prayers that you will need to know for the Catholic rosary. The images are beautiful, and it is fully updated with all of the iPhones. Thank you for developers keeping their apps up to date.
Whether you are just learning or have been praying the Rosary, Chaplet of Divine Mercy and the Chaplet of St Michael for as many years as your teeth are old, we hope and pray you will find this App useful and beneficial for your spiritual life. An excellent app, and it is well worth supporting developers of Catholic apps whenever possible.
Universalis (iPhone, $10.99)
Are you looking for a modern, clean and faithfilled app to help you in your prayer life. What about something for getting to the daily readings? This app delivers on all of those. This app is one of the more expensive apps, but it will be your point of reference more many things. From the daily readings, saint feast days, and the litgury of the Hours. This would be a MUST HAVE for priests, and religious for the liturgy of the hours. There are also audio options to buy within the app. We have the review here: Universalis.